Saturday January 14, 2017 @ 07:30 pm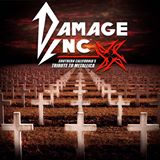 Metal Night! Pine Street Band, American Ice Age, Dirty Covers, Damage Inc.
THIS EVENT IS 21 AND OVER
Pine Street Band - 8:00PM
Rock band from Long Island New York
Members:
Devon Giurco-Bass/Vocals
Matt Schock-Guitar/Vocals
Jesse Viteri-Drums/Vocals
American Ice Age - 9:00PM
Born of the ashes of LI hardcore standouts like This is Hell, The Backup Plan, Subterfuge and more, these veterans of the local music scene take an uncompromising approach to rock n' roll. Their early work, an exercise in traditional hardcore alchemy, has slowly transformed into a dynamic two guitar rock n' roll attack. With gritty vocals and a rock solid rhythm section, the band traverses uncharted waters by bringing their punk rock and hardcore roots into an AC/DC and Motorhead influenced ass kicking. Tune in, turn up, and join the wolf pack.
Dirty Covers - 10:00PM
A deeper look into all the songs from our favorite artists. You won't hear just the 'hits' that everybody's heard a million times or the shit that WBAB pumps into your head all day. With DIRTY COVERS, you get all the rare b sides, gems, and even stuff the original bands themselves don't even play!
Damage Inc. - 11:00PM
Hardcore metal heads ,bringing old school thrash back

---