Thursday January 18, 2018 @ 7:30 pm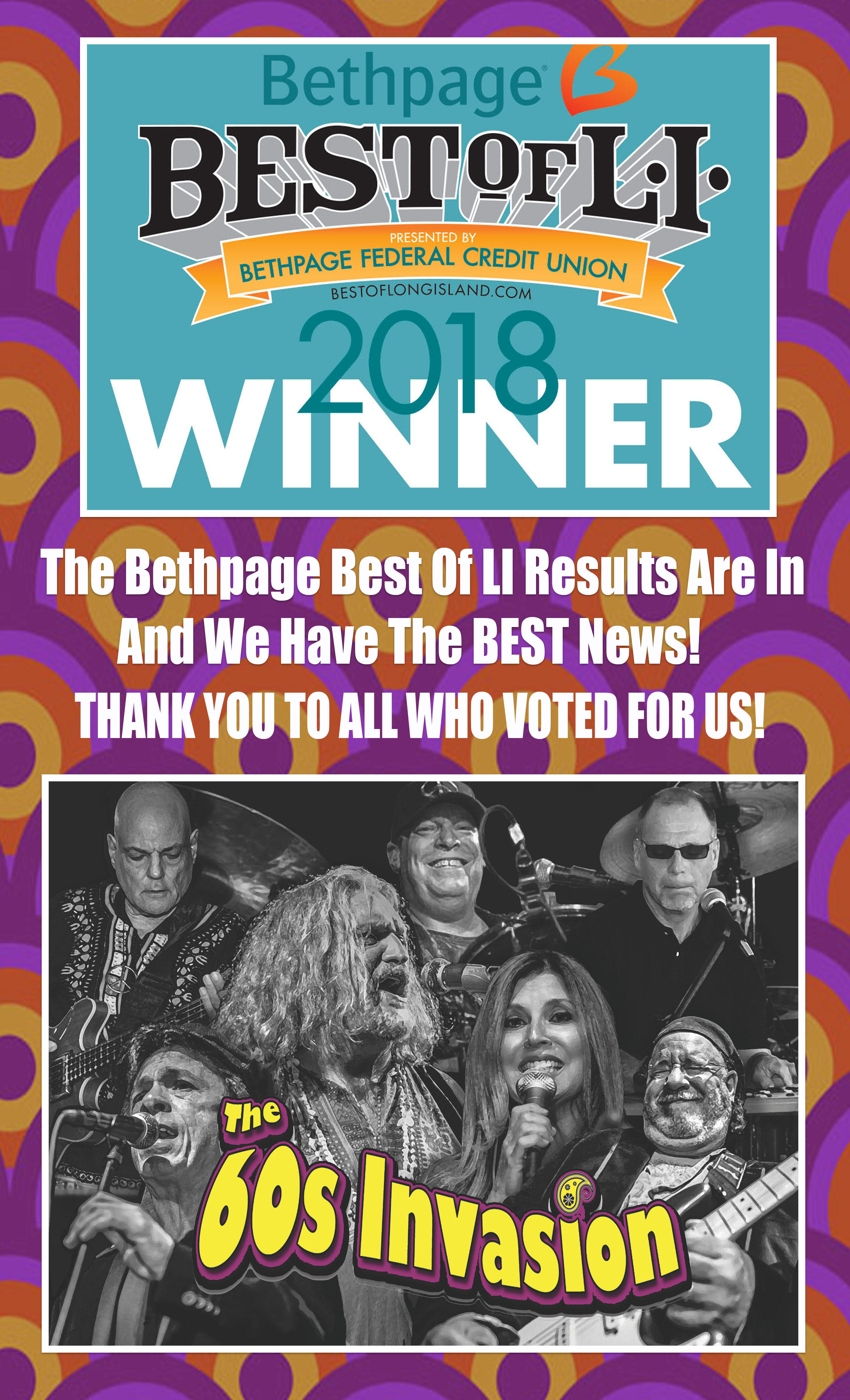 The 60s Invasion Free Concert!
@ 7:30 pm
THIS EVENT IS 21 AND OVER
Be a part of 
The 60s Invasion's New Promo Video!
Greetings, Music Lovers!
You may have already heard that The 60s Invasion has won the L.I.Press BEST of LI 2018 in the Cover Band category!
We are honored to be the first band to win in four consecutive years, and the band realizes that we owe it to the votes from amazing friends and fans.
We are so very grateful for your support and the time you took out of your days to keep voting.
The 60s Invasion will be taping a show tonight to be used as our new Promo Video, and we are inviting everyone to the taping. 
This will be a professional 3-camera production with 32-track recording. You may be featured in our new Promotional Video! We encourage you to wear your grooviest outfit for this taping! 
 Here's how you get in:
E-mail the60sinvasion@gmail.com with full name and phone and how many people are in your party. It's the only way to get the free tickets! Please don't send to fb messages only e-mails accepted. You will then be sent complimentary admission tickets! A limited number of 60s Invasion T-Shirts will be given out on a first come, first served basis at the door.
---