Friday January 22, 2016 @ 07:30 pm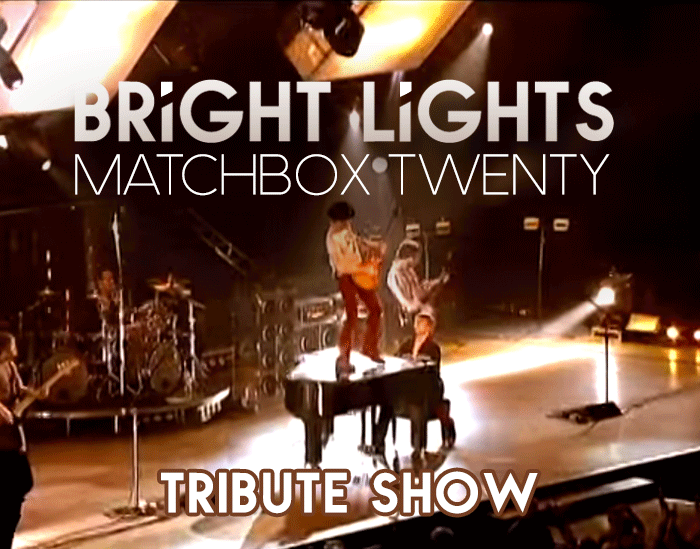 Bright Lights (Matchbox 20 Tribute)/Them Bones/Gina Cutillo
THIS EVENT IS 21 AND OVER
DOORS AT 7 PM FOR ADVANCE TICKET HOLDERS ONLY.
DOORS AT 7:30 PM FOR ALL OTHERS.
8 PM  Gina Cutillo
With song placements on Oprah, Nickelodeon, Mean Girls 2, Barbara Walters, MLB, Food Network, Degrassi, E! Network, VH1 and more Gina Cutillo's music and most recognizable CD The Lover has brought much success to her fast paced career. Awarded Best Up and Coming Singer Long Island, Gina released her single "In Time" and now "Fly (Feel Love Tonight)" with rave reviews for her upcoming album.
9 PM  Bright Lights
The lead singer in Bright Lights has developed a severe case of laryngitis.  The band will not be performing tonight.
Bright Lights is a tribute to the music of Matchbox Twenty, Rob Thomas and their contemporaries.
11:00 PM
Rising from the ashes of several popular Long Island cover bands, Them Bones has emerged as a new alternative to today's classic, tribute and pop rock cover acts. Covering an extensive list of 90's rock and grunge favorites, Them Bones offers an exciting musical experience. Them Bones plays the best hits of the 90's era, including songs from Nirvana, Stone Temple Pilots, Live, Foo Fighters, 3 Doors Down, Pearl Jam, Bush, Audioslave, and many more.

---