Saturday February 06, 2016 @ 07:30 pm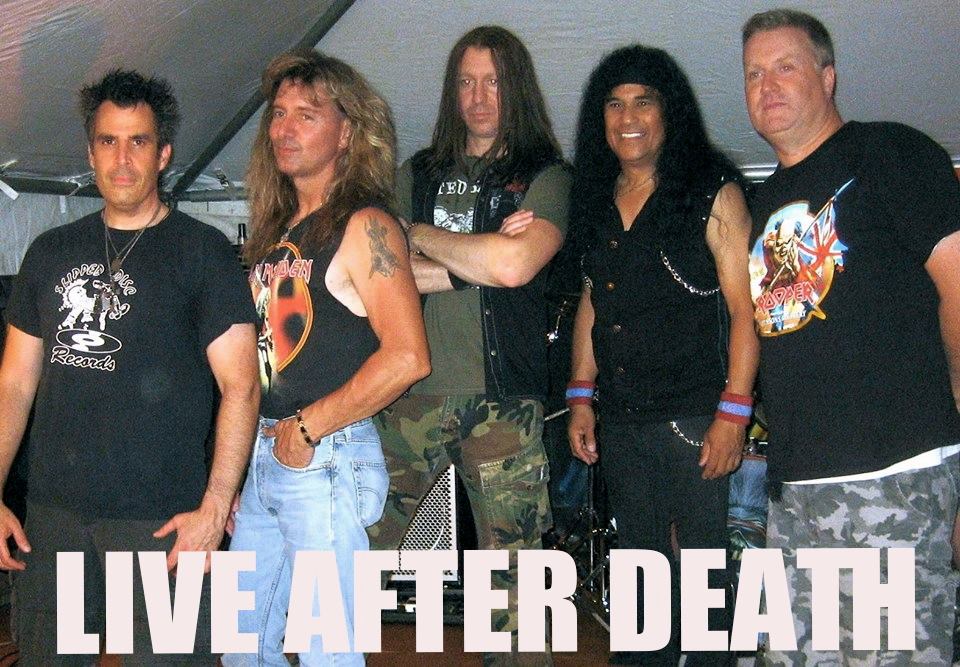 Live After Death ( Iron Maiden Tribute ), EXCITER ( JUDAS PRIEST TRIBUTE )
THIS EVENT IS 21 AND OVER
DOORS AT 7 PM FOR ADVANCE TICKET HOLDERS ONLY.
DOORS AT 7:30 PM FOR ALL OTHERS.
8:30 PM  Exciter
Jack Fontana, Virgil Varan, Richie Lien, Griff, and Mike Haupt deliver the most authentic Judas Priest tribute anywhere. Stand by for EXCITER
10:30 PM   Live After Death
Live After Death first formed in the summer of 1997 with one purpose in mind: to play Iron Maiden's "Live After Death" album in its entirety for a few friends in a few local bars. Who could have imagined that the band would be still be tearing it up 16 years later.   Up until 2000, Live After Death was content with being Long Island and New York City's ultimate Iron Maiden tribute, but then their set list grew to over 50 songs, websites and email lists expanded and other states came calling. To date, Live After Death has played 12 different states. In 2003, Puerto Rico became a part of the bands yearly shows and the band has visited the island four times. Soon after, in 2006, Live After Death went international with a show in Trinidad, and was asked back three times to play to crowds of 2,500 people. Whether it's a rock club, or a concert venue, Live After Death can create a show that duplicates the performance of Iron Maiden like no other tribute band can. This is not a band jamming covers for beer money, it is a group of five solid musicians who take their love for Iron Maiden seriously. Come see  why those who love Iron Maiden love Live After Death.

---
PHOTOS