Friday March 11, 2016 @ 07:30 pm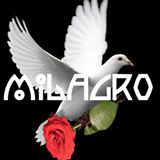 Milagro (Santana Tribute), Blue Bayou ( Ronstadt Tribute), Gathering Time (CSN Tribute)
THIS EVENT IS 21 AND OVER
For this show advanced tickets for reserved seating on the upper level is available. Waitress service for beverages and food is included
DOORS AT 7 PM FOR ADVANCE TICKET HOLDERS ONLY.
DOORS AT 7:30 PM FOR ALL OTHERS.
8 PM  Gathering Time's Tribute to CSN
Voted best band runner-up (and top folk band) in the 2011 Long Island Press readers' poll, Gathering Time has been described as a co-ed Crosby Stills & Nash. Still based on Long Island but touring on the Northeastern Folk circuit and beyond, the trio impresses fans both with originals and faithful performances of the best of 1960s folk-rock. Their 3rd CD, When One Door Closes..., was #3 on the international Folk DJ chart for January, 2014 and was spun from England to Australia, as well as the US and Canada.
  Playing together since 2006,
 Gathering Time was joined in early 2013 by local favorite and Blue Point native Gerry McKeveny; their 4th album,
Keepsake,
about to be released.
  In this specialty tribute show, the trio pays – and plays – tribute to the kings of folk-rock, Crosby, Stills & Nash, and one of the greatest female songwriters to come out of the '60s, Joni Mitchell – the musicians that influenced their sound the most.
9 PM  BlueBayou
Linda Ronstadt Tribute Band
Linda Ronstadt music spans many decades yet her hits like "It's so easy", "ohh baby baby", "just one look", "different drum" , "Blue Bayou" to name a few speaks to all generations.
10:30 PM  Milagro
Milagro is Long Island's premier Santana tribute band! We cover all of Santana's mindbending hits from Woodstock to Today! We hope to spread the passion and skill that Carlos Santana and the band embodies.  We have been rocking the tri-state area since 2005, bringing you the soulful hits from Santana. Carlos Santana and co. are responsible for over four decades worth of award-winning crossover hits that blend rock, blues, funk, latin, and jazz.

---
PHOTOS