Saturday March 25, 2017 @ 12:00 pm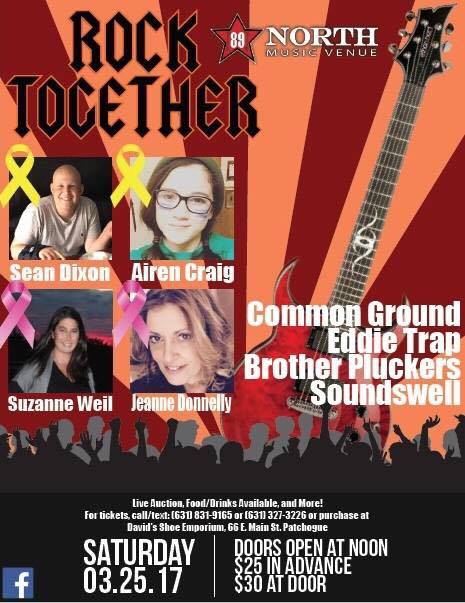 Rock Together Benefit
THIS EVENT IS FOR ALL AGES
Let's Rock Together to support Sean Dixon, Airen Craig, Suzanne Weil and Jeanne Donnelly. All four are currently battling cancer. We are raising money to help them with some of the financial burden that comes with battling this horrible disease!
89 North has generously donated their venue and these four AWESOME bands have generously donated their time and talent: Common Ground, Eddie Trap, The Brother Pluckers and Soundswell.
In addition to the great music, we will have a live auction, horse races, games, food and a cash bar.
Doors open at 12:00PM
Tickets are $25 in advance and $30 at the door.
Come down and let's Rock Together!
---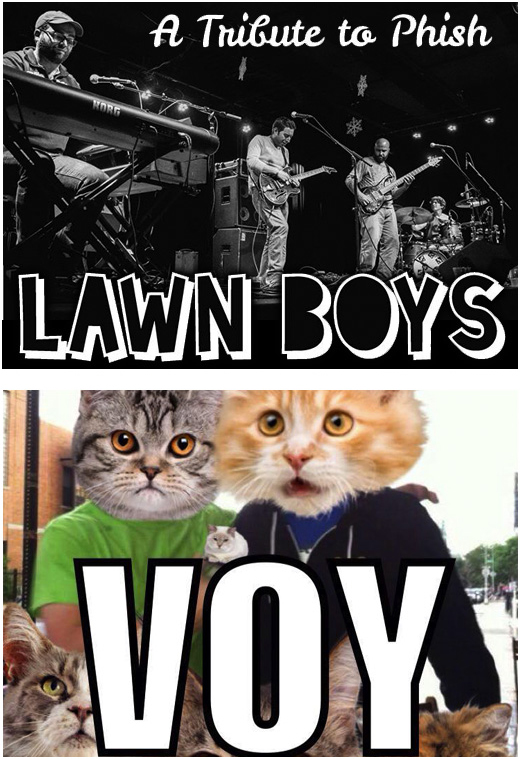 VOY & The Lawn Boys (Phish Tribute)
THIS EVENT IS 21 AND OVER
The Lawn Boys are a group of musicians dedicated to spreading the joy and music of Phish. They bring the intricate music and experimentally heady jams of Vermon...t's favorite jam band, Phish, while mixing in their own quirkiness. They are Phish fans that understand the audience's critical expectation of fresh ideas and spontaneity at every performance. Whether it is a recreation of Phish's performance or their own skew of Phish through their lenses, the Lawn Boys provide a unique and tailored perspective on Phish.

---