Saturday March 26, 2016 @ 07:30 pm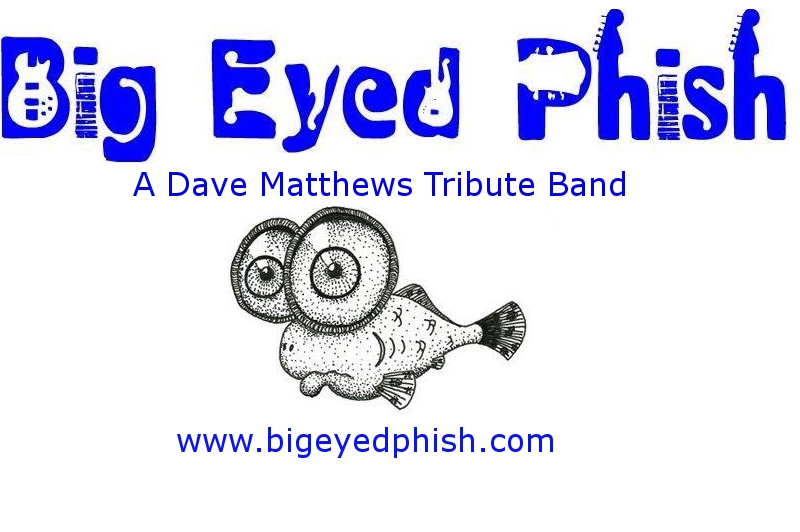 Big Eyed Phish ( DMB Tribute ), BRIGHT LIGHTS (MATCHBOX 20 TRIBUTE)
THIS EVENT IS 21 AND OVER
For this show advanced tickets for reserved seating on the upper level is available. Waitress service for beverages and food is included.
THERE ARE GA TICKETS FOR TONIGHT AVAILABLE AT THE DOOR.
DOORS AT 7 PM FOR ADVANCE TICKET HOLDERS ONLY.
DOORS AT 7:30 PM FOR ALL OTHERS.
8:15 PM  Bright Lights
Bright Lights is a tribute to the music of Matchbox Twenty, Rob Thomas and their contemporaries.
10:00 PM  BIG EYED PHISH
Big Eyed Phish is the ONLY full 7-piece Dave Matthews tribute in the country and are based out of Rochester, NY.  In the 5 years they have been performing they have grown to become a highly sought-after headlining act in the Northeast region for festivals, resorts, casinos, and live music venues.  The band is lead by frontman Brandon Depaul, the founder of the former DMB Tribute: Tripping Billies.  With the Billies, Brandon toured the country for years and was the original and still most successful DMB Tribute band to date.  He is backed up by a great band with fantastic musicians and is the only DMB Tribute that can claim to have a full time lead guitar and keyboard player.  This allows them to be the only accurate DMB Tribute in the country.
Big Eyed Phish has greatly expanded their coverage and touring area in the past 2 years.  They were a headlining act in many festivals including the East End Festival (5,000+ people), Dunkirk Music Series (1,200+ people), Presque Isle Music Series (4,000+ people), Party in the Park (10,000+ people), Greensburg Concert Series (4,000), and many more. They have gigs as a headliner of a College Ski Week up in Sugarloaf Mountain in Maine as well as Stratton Mountain and Jay Peak in Vermont, and have broken into the casino market playing the Twin Rivers Casino in Rhode Island and the Borgata Hotel and Casino in Atlantic City.  This is on top of their successful shows at major music venues such as the Water Street Music Hall in Rochester, The Westcott Theater in Syracuse, Rapids Theater in Niagara Falls, and others.

---