Friday April 01, 2016 @ 07:30 pm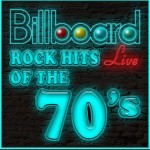 Billboard Live, New Life Crisis
THIS EVENT IS 21 AND OVER
8:30 PM BILLBOARD LIVE
When you mix together some of the best players on Long Island with a love of great 70's rock music, the end result is Billboard Live, a band who's goal is to take you back to the greatest moments of your past through song….nostalgia, pure and simple. Where were you when you first heard "Hot Legs" or "Stay With Me"? What were you doing when "Rocket Man" was blasting on your radio? Who were you hanging out with when "Heroes" or " No Time" were big on the charts? Who were you dating when "Love Is Alive" or " Double Vision" was cranked on your stereo? Break out your bell bottoms, platform shoes, enlist in the 70's rock revolution and join Billboard Live for a blast into your glorious past!
10:30 PM  NEW LIFE CRISIS
Their unique "no setlist" policy has become legendary - with lead singer Paul Mahos directing the band like a club DJ - feeling out the audience and tailoring an experience exclusively for the vibe of the room. The band, consisting of Steve O on Drums, Jeff Allegue - Guitar and Bass, Rob Woebber - Guitar, guitar synth, keyboards and bass, are at the top of their game, each adding their own special sauce to the potent mix the band creates every night.

---
PHOTOS