Saturday April 15, 2017 @ 7:30 pm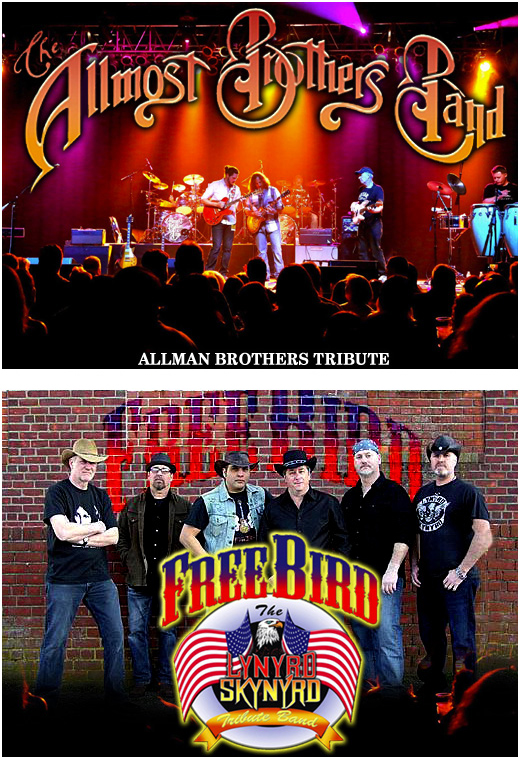 Freebird, The Allmost Brothers Band
THIS EVENT IS 21 AND OVER
For this show advanced tickets for reserved seating on the upper level is available. Waitress service for beverages and food is included.
Doors Open at 7:00PM for Advanced Ticket Holders
7:30PM for General Admission
Paying tribute to one of the greatest bands in Rock & Roll History, and then some...
Entertaining all those who come out to see us. Enjoying watching everyone have a great time dancing, singing and partying along with us.
Hope to see you at one of our upcoming shows. Peace!
The Allmost Brothers Band - 10:15PM
A tribute to the legendary Allman Brothers Band... The Ultimate Allmans Experience
Members: Sean McGrath- Guitar Bob Oven- Vocals, Percussion Dave Losee-Drums Joe Wasserman- Vocals, Keyboards Bruce Dickson-Drums Tom Hooker-Bass Dave Filloramo-Guitar

---