Sunday April 17, 2016 @ 01:00 pm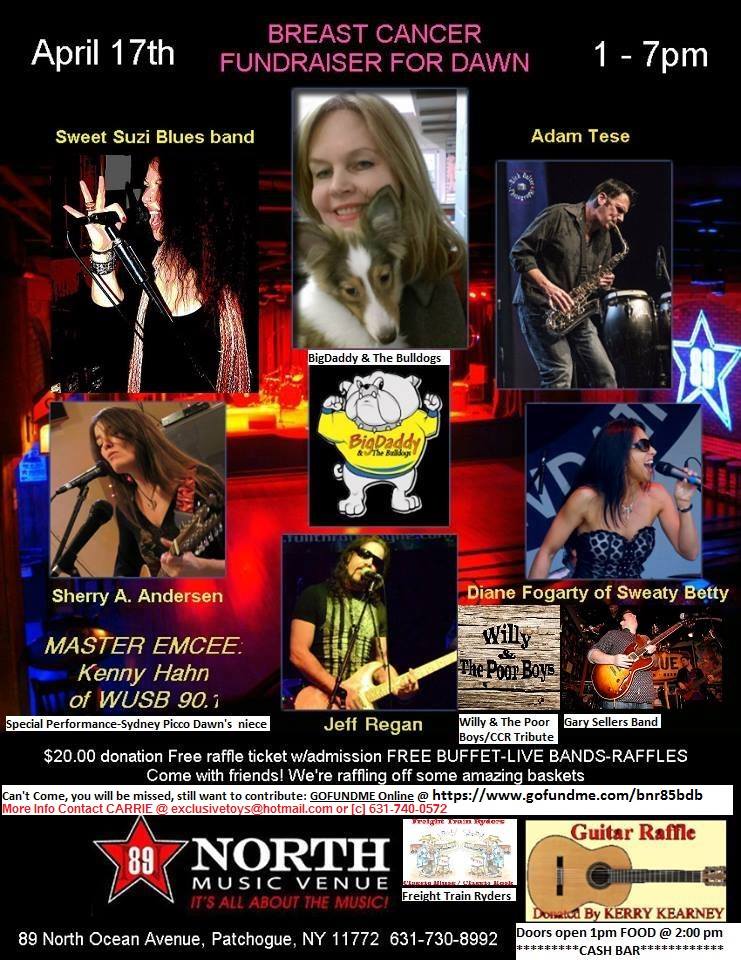 Fundraiser for Dawn Huffman-Battling Breast Cancer
THIS EVENT IS FOR ALL AGES
PLEASE PUT THIS DAY ON YOUR CALENDAR: A FUNDRAISER for Dawn Huffman, Dawn is battling Breast Cancer. She was admitted into the hospital from the emergency room Sunday night. She had an abscess in the area that she had lymph nodes removed during her breast cancer surgery. They took her into surgery to remove the abscess...but she is STILL in the hospital, white blood count is very low and they are currently running a culture to determine what type of infection she has as they are afraid she may have a Staph Infection, results are not back yet. She has had an extremely difficult several months, breast cancer, two surgeries (3 counting this last one) and has only completed 2 rounds of chemotherapy and now this. She has just begun the fight and is already having set backs. Living alone, she was working 2 jobs and is trying to stay afloat. Now with this operation, they are leaving her with a gaping whole under her armpit that requires a nurse to visit everyday to change the dressing since the hole will not be sewn up but will heal on its own. I am putting a fundraiser together and could use HELP!
1:00-1:20 Sherry A. Andersen
1:25-1:45 Freight Train Ryders
1:55-2:35 Sweaty Betty w/Adam Tese
2:45-3:25 Jeff Regan Band
3:35-4:15 Sweet Suzi Blues Band
4:25-5:05 BigDaddy & The Bulldogs
5:15-5:55 Willy & The Poor Boys (CCR tribute)
6:05-6:45 Gary Sellers Band 645-7
big raffles Kenny Hahn as the Master Emcee
Special Performance by Sydney Picco Dawn's 10 year old niece
Kerry Kearney - donating a guitar
Act 1 Entertainment donating $300
There will be Raffles and FREE food and entertainment!
I will NEED HELP, with any volunteers with food and Raffle Baskets, I will firm up the details in the next few days,
PLEASE PUT THIS DAY ON YOUR CALENDAR, A Go-Fund Me account IS SET UP as well if you cant make it
Here is the LINK:
https://www.gofundme.com/bnr85bdb
there will be a $20 donation at the door, FREE FOOD AND FREE UNBELIEVABLE TALENT, that alone you DONT want to MISS~~
---