Friday April 28, 2017 @ 7:30 pm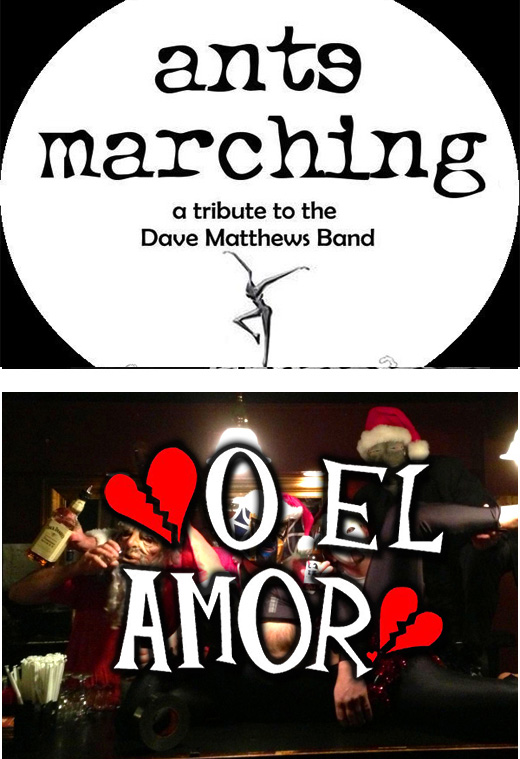 Ants Marching (Dave Matthews Tribute) O El Amor
THIS EVENT IS 21 AND OVER
Doors open at 7:00PM for Advanced Ticket Holders
7:30PM for General Admission
Ants Marching - 8:00PM
Celebrating the music of the Dave Matthews Band
O El Amor - 10:15PM
As legend has it, after many years of short lived relationships and meaningless one night stands, the broken hearts of O El Amor swore to disguise their faces in shame and never to remove their masks.
Living vicariously through the lovers of the world who come to see them, O El Amor travels town to town in search of inner peace......and free drinks.
And while no one knows the true identities of O El Amor, it has been said that if you can get close enough to the stage, sometimes.....just sometimes...you might see a tear or two.....beneath their masks.

---