Saturday April 28, 2018 @ 7:30 pm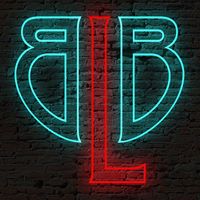 New Life Crisis, Billboard Live
@ 7:30 pm
|
$10
|
$12 Day of Show
|
$25 Reserved Seating
THIS EVENT IS 21 AND OVER
For this show, advanced tickets for reserved seating on the upper level are available. Table service included.
Doors open at 7:00 PM for Advanced Ticket Holders; 7:30PM for General Admission
Tonight's show is unique - Both NLC & Billboard will take the stage for two shorter sets, instead of just one 1:15 set! Don't miss this special performance! Music set to start at 8:15PM
New Life Crisis has been around for over 30 years!!! They are a highly unique four piece band that constantly evolves with the technology of the time for the most polished live sound on the circuit to date! There constantly evolving set list consists of an endless stream of material that is never the same twice and can adapt to any audience for any occasion. If you have been to any live music event from the 1980's until today, you have seen New Life Crisis!
Billboard Live plays killer rock hits from the 70's including Rod Stewart, Rolling Stones, Wings, The Beatles, The Guess Who, Elton John and loads more!

---