Saturday April 29, 2017 @ 7:30 pm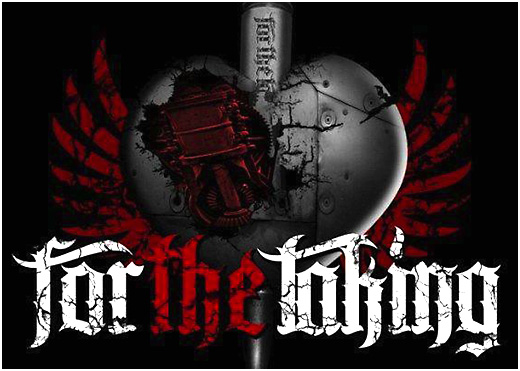 For The Taking Tour
THIS EVENT IS 21 AND OVER
FOR THE TAKING .Lineup; Axis Unknown , Off The Turnpike, Hellgate, I Ignite and For The Taking. The guys are back and killing it!
Rock / Metal / Acoustic Rock from Hunting Station, NY
Disruptive and unafraid, OFF THE TURNPIKE is setting fire to everything, and is dedicated to a loud new way to release loud new music. The hard rock/alternative band from New York City is uninterested in recycling sounds of the past - they're moving forward over untraveled ground with a diverse sound that is all their own. Even before the release of their 2012 self-titled debut album, OFF THE TURNPIKE had built a reputation for their explosive live shows; but it's their plans for the future that has people buzzing.
Celebrating "ARENA ROCK" music from the likes of: Deep Purple, Rainbow, Boston, Foreigner, Rush, Led Zeppelin, Bon Jovi, Aersomith Kiss, and Thin Lizzy, just to name a few!
Hailing from Long Island New York this 5 piece Alt rock band prides themselves on their lyrics, catchy melodies and their explosive live show.
After swaggering frontman Toryn Green's time as lead vocalist for multi-platinum rockers FUEL and later, Finnish Goth rock outfit APOCALYPTICA, had concluded,Toryn decided to take a stab at writing his own original music. FOR THE TAKING is that stab.
Early collaborations with top producers from around the country(Brian Vodinh, Skidd Mills,Corey Lowery) have shaped For The Taking's sound from a guitar-driven L.A. strip band to a mainstream, heavy groove and hook-laden amalgamation that encompasses the personalities of the outfit's bi-coastal members. West-coast style meets east-coast attitude, drive and determination to form an unusual alliance and turn the hard rock world on it's head.
Toryn Green founded FOR THE TAKING, finding the company of guitarist Eddie Raccioppi,percussionist James Miller, and bassist Joe Meyer - 3 veteran musicians of the Long Island underground scene who collectively have played 750+ shows across the country.
Note: Band order subject to change

---