Saturday May 20, 2017 @ 12:00 pm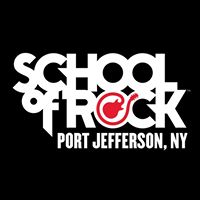 School of Rock
@ 12:00 pm
THIS EVENT IS FOR ALL AGES
12:00PM The musical embodiment of all your teenage angst comes to School Of Rock Port Jeff in our tribute to 90's alternative rock icons, SMASHING PUMPKINS! Come get sad and fuzzy with us as we play the band's many hits, including "Tonight Tonight," "Today', and many other hits!
2:00PM Rock 101 class takes the stage for the first time! 
2:30PM AC/DC is one of the biggest names in rock and roll, and it's heading your way like a bolt of lightening when School Of Rock Port Jeff presents our Tribute to AC/DC! Get ready for the riffs heard across the world, with smashing hits from this classic rock mainstay. Expect blazing fast guitar solos, driving bass grooves, explosive percussion, and - of course - hard hitting rock vocals!
---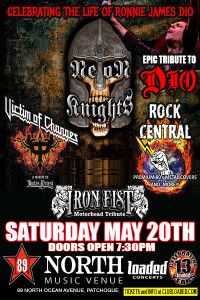 Neon Nights (A Tribute to Dio)
THIS EVENT IS 18 AND OVER
Clubloaded.com Presents
A TRIBUTE TO DIO - FEATURING:
Iron Fist (Motorhad Tribute) - 8:00PM
Motorhead Tribute band...We are loud, rude,tight and fast!
Rock Central (80's Metal Tribute) - 9:00PM
Plays covers from: AEROSMITH, RATT, CINDERELLA, BON JOVI, VAN HALEN, SCORPIONS, QUIET RIOT, POISON, KISS, AC/DC, GUNS 'N ROSES, METALLICA, OZZY, , etc.
The Epic Tribute to DIO! Performing the very best of Rainbow, Black Sabbath, Dio solo, and Heaven & Hell songs including The Devil You Know material.
Victim of Changes (Judas Priest Tribute) - 11:15PM
NY'S PREMIER JUDAS PRIEST TRIBUTE BAND.
We specialize in Classic Priest (70's / early 80's), with an emphasis on the musicianship of this great band.
Set Times subject to change.
YOU MUST BE 18+ TO ENTER!! PROPER I.D. REQUIRED

---