Sunday May 20, 2018 @ 2:00 pm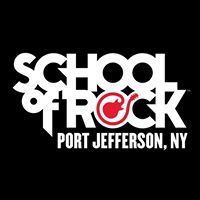 School of Rock Port Jefferson
@ 2:00 pm
THIS EVENT IS FOR ALL AGES
The School of Rock Port Jefferson presents:
The Monkees - 2:00PM
The Monkees, starring Davy Jones, Micky Dolenz, Michael Nesmith, and Peter Tork, premiered on September 12, 1966, and audiences adored the humorous antics of the band. Though made for TV, The Monkees had real-life hits and struggled against their "Pre-Fab Four" image. The sitcom was canceled in 1968, but the band continued to record music through 1971.
Rock 101 - 4:00PM
Come on down to see some of the youngest up and coming rock stars!
Queen - 5:00PM
Queen rocked radio and sports stadiums alike with booming, highly produced anthem. The English quartet used elaborate sets, smoke bombs, and flashpots but that was as captivating as the band's lead singer, Freddie Mercury, whose preening and over-the-top vocals helped make Queen wildly popular. Queen's sound combined showy glam rock, heavy metal, and intricate vocal harmonies produced by multi-tracking Mercury's voice. 
Free Admission - Kid Friendly!
---