Saturday June 03, 2017 @ 9:30 am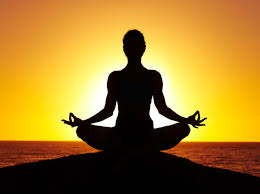 Yoga & Sound Event
THIS EVENT IS FOR ALL AGES
Yoga Sound Bath, Sacred Sound in Motion
$44 in advance; $50 at the door
Bring your own blanket and Yoga mat
RSVP to Charlie Tedesco at 631 406-3457 or tedescoart@gmail.com
---
Dead Night featuring Betty & The Boards, Reckoning, and The Electrix
THIS EVENT IS 21 AND OVER
Come and help celebrate the 50th Anniversary of  the Grateful Dead's first show on Long Island!
Betty & The Boards - 8:00PM
A fresh spin on the music of the Grateful Dead (and more) - veteran players pushing the music into new heights and depths, with exploratory, groove-based improvisation, all the while staying true to the spirit of its origins.
Reckoning - 9:15PM
Reckoning reflects the songs of the Grateful Dead by exploring new musical innovations. Each show is unique and performed with passion, joy, sadness and bliss. They express emotions through improvisation while breathing new life into timeless classics.
Reckoning began in 1990 on Long Island, NY and has played over 2000 shows at festivals, theaters, clubs, weddings and parties in the Northeast area. Expanding the mind, body and spirit are members: Charlie Mirro Guitar, Guitar Synth & Vocals, Bob Laino Guitar & Vocals, Rich Hutchinson Keys & Vocals, Jeff Goldstein Bass, William "Buzz" Abelson Drums.
The Electrix - 10:30PM
The Electrix is a group of accomplished musicians, each with a lifetime of diverse experience in the music field.
The Electrix have been together since 1995 and are recognized as one of the leading jam bands performing classic rock of the Grateful Dead and Allman Brothers, other related genres of music, and original compositions.  The Electrix weave in and out of intense jams with an incredible amount of enthusiasm and feeling, adding their own interpretation and style.
---
PHOTOS