Friday June 10, 2016 @ 07:30 pm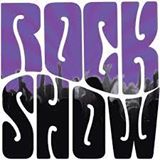 Rockshow, Point Blank, Hot Box
THIS EVENT IS 21 AND OVER
8 PM  Hot Box
HOT BOX is a band of seasoned former and present pros. With a serious melodic and technical approach to the hard rock and popular Rock covers of the late 70's - 90's.   Emphasizing on vocal harmonies and seemless instrumentation. Performing music from such artists as Journey, kansas, starship, Heart, Billy squire, skid row, and Loverboy. Our song choices are all time favorites . That will get you singing along !
Dominick ( Nick ) Scioli :
Vocalist - Nick has been out of music for sometime now .Taking time to raise a family ! Now he is eager to get back into the fray . Having spent the better part or the late 80's thru the early 2000's .Playing covers and original Metal .
In such bands as Vice, Menace , Headcase , Rust , Autonomy and Strikken!
Anthony Anastase (drums) - previous bands:all time wicked,strikken ,bangers and mash.Robert Carey( guitar ) former bands: Keepsake, Invictus, Rail 101, Missfortune... playing guitar for 32 years!   Dom Giresi ( Bass ) playing bass 36yrs . Veteran of many original and cover bands !  Last band Strikken
9 PM  Point Blank
We are a high energy rock band from long island!
10:30 PM Rockshow
The Rock Show NYC is comprised of seasoned musicians who have taken the roots of rock and roll and transformed their passion into a symphonic rock show.

---
PHOTOS