Saturday June 25, 2016 @ 07:30 pm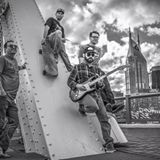 40 OZ Burrito – A Tribute To Sublime, Soul Junkies, Roots Foundation
THIS EVENT IS 18 AND OVER
8 PM  Roots Foundation: 8pm
Roots Foundation Is Long Islands Premiere Reggae Band . We Cover All The Genres Of Reggae From Roots To Dancehall .
9 PM  Soul Junkies: 
Soul Junkies is a roots rock reggae band based outta Long Island, NY. Droppin fresh reggae riddim. Fostering the growth of the East Coast Reggae Revolution
10 PM  40oz Burrito: A Tribute to Sublime: 
40oz Burrito: A Tribute to Sublime formed in August 2014 purely for fun and to spread the music of Sublime. A serendipitous meeting among three seasoned musicians between projects led to an impromptu jam session that took place in the summer of 2014. 40oz Burrito was formed shortly thereafter. The band provides an authentic vibe sure to satiate the astute Sublime aficionado as well as appeal to the casual fan. Our goal is simply to put on an amazing show spread the awesomeness of Sublime. RIP Bradley!!!

---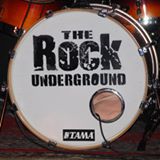 The Rock Underground, TRU End of Season Rock Concert!
@ 01:30 pm
THIS EVENT IS FOR ALL AGES
Come and see our kids Perform at the TRU End of Season Rock Concert!
Each ensemble will perform 2 sets
Alt. Punk band needs to arrive at 1:30 p.m.
We encourage all attendees to support all the kids and stay for the entire show.
In order of appearance:
Set 1
Alt. Punk                          w/ Brianna
Bon Jovi vs. Aerosmith      w/ Drew
Nirvana                   w/ Chris
The Who vs. Jimi Hendrix  w/ Billy & Drew
Foo Fighters                    w/ Drew
Set 2
Alt. Punk                          w/ Brianna
Bon Jovi vs. Aerosmith      w/ Drew
Nirvana                            w/ Chris
The Who vs. Jimi Hendrix  w/ Billy & Drew
F oo Fighters                     w/ Drew
---