Saturday July 02, 2016 @ 07:30 pm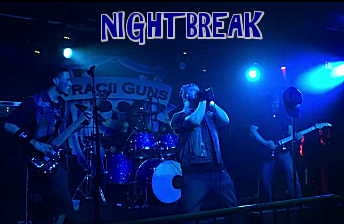 Life After Death, Mr. Scary, Nightbreak
THIS EVENT IS 21 AND OVER
8 PM  Nightbreak
NIGHTBREAK IS HERE TO KEEP THE GENRE OF CLASSIC ROCK/METAL ALIVE...FOR FANS OF THE 1970s/1980s...
9 PM  Mr. Scary
A Tribure to Dokken and Lynch Mob
In 1999 Mark Mataban took his guitar,his skills and his love for Dokken and Lynch Mob music and formed Mr. Scary Tribute. Over the years the lineup has changed and even took various breaks but now he is back with his best lineup ever.
10:15 PM  Life After Death
Hard Rock/ Heavy Metal.
Life After Death started as 3 people that just wanted to get together and play some music. Cover some of their favorite bands. After a couple of jam sessions they decided to write their own song. On that day Life After Death was born and the 3 people that just wanted to jam realized that they wanted so much more. Adding a fourth and fifth member to complete the band was not as easy, but couldn't have worked out any better. The five of us have such varying influences that it really gives our music an interesting sound. Now some have parted, giving a chance for a new member to try his hand on the 4 stringed axe of Life After Death.

---