Friday July 08, 2016 @ 07:30 pm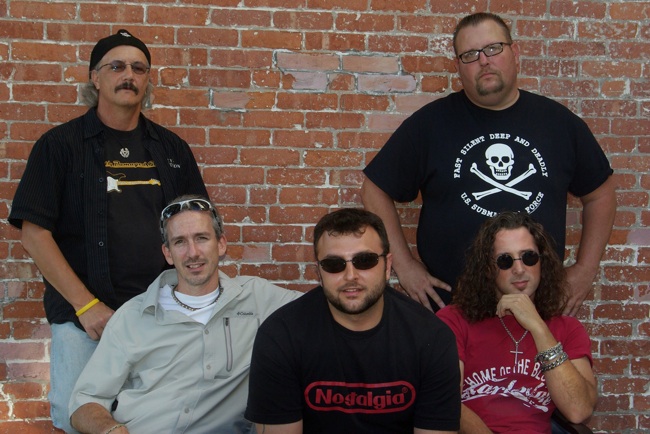 Denise Given Band, Ventura Blvd, Slightly Damaged Goods
THIS EVENT IS 21 AND OVER
heDenice Given and Band are a working Port Jefferson Village, NY based group who have been performing for over a decade at everything from Community Events, Corporate Parties, Weddings to Nightclubs all over the tri-state area. Given Band

is a working New York-based group

who have been performing for over a decade.
8 PM  Denise Given Band
Denice Given and Band are a working Port Jefferson Village, NY based group who have been performing for over a decade at everything from Community Events, Corporate Parties, Weddings to Nightclubs all over the tri-state area.  Although the band is named after Denice Given, she credits her success to her talented long-time band members Conrad Taylor (Guitar), Greg Werner (Bass) and Bobby Gatto (Drums) for sharing their talents and knowledge.
9:15 PM  Ventura Blvd.
If you've been to a live music venue anywhere on Long Island, and felt the bliss that only pure classic rock can deliver, chances are you've seen a Ventura Blvd show!  Night after night, VB sends you back in time to see the Stones, Beatles, Doors, Who, Hendrix, Cream, Floyd, VH, Aerosmith, Billy Joel, Elton John, Zeppelin, and many, many more!  When you need live music for your event, played by the ghosts of rock & roll past, you need Ventura Blvd!
10:30 PM  Slightly Damaged Goods
What do you get when you take five guys who like to have a great time playing music and give them a bunch of equipment?  You get Slightly Damaged Goods.  Starting out as lunchtime jam sessions at the local Guitar Center, moving to a rehearsal studio to play around with some loud stuff and drink beer, and eventually becoming what a local promoter calls "a real good time band that will get you on your feet and keep you there".

---