Friday July 15, 2016 @ 07:30 pm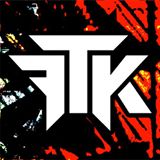 STEEL REIGN, JACKPIPE, ARMED & DANGEROUS, FOR THE KILL
THIS EVENT IS 21 AND OVER
In a world where everyone takes their metal seriously...we laugh...
We are a cover band hailing from Western NY, playing mainly classic 80's hard rock and heavy metal. We cover such greats as Ozzy, AC/DC, Whitesnake, Metallica, Judas Priest, Iron Maiden and others. We carry on the tradition of playing the raw REAL ROCK n' ROLL we grew up on and love! Come see us when we are in your area... you'll have a blast!

Armed & Dangerous is a Long Island based Heavy metal / Hard Rock band made up of members of motorcycle clubs. We do covers of metal and rock songs our way, as well as our own originals
For The Kill is a 4 member, 5 piece band. One drum professor, 2 guitars, 1 bass and 1 main vocal with occasional coerced ba
cking vocals. Don't dare ask who the main songwriter is. You will regret this question and the authorities may never find your remains.

---