Friday July 29, 2016 @ 07:30 pm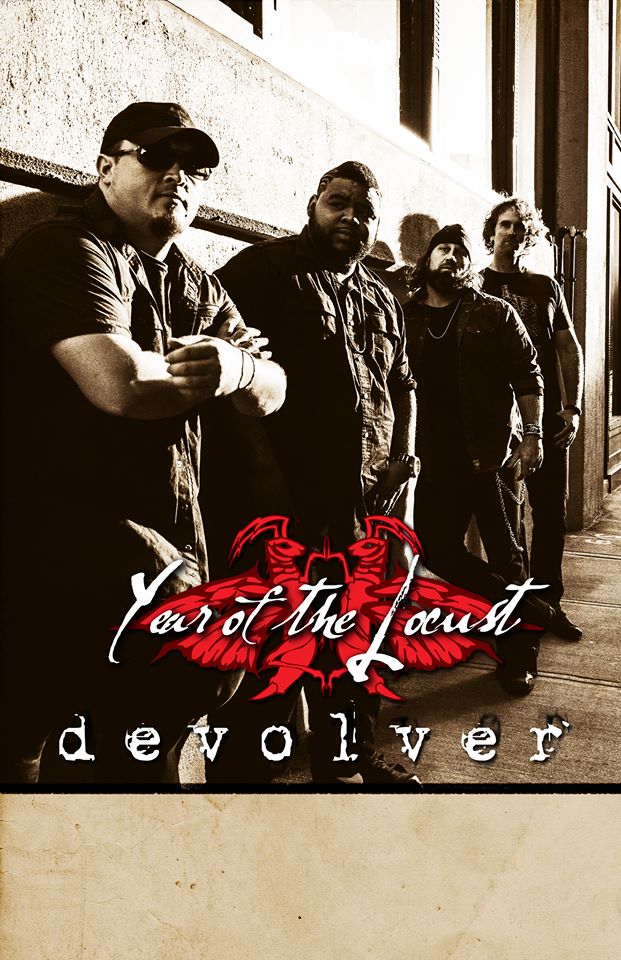 Year Of The Locust, ANAKA, Ionize, Logan's Room
THIS EVENT IS 21 AND OVER
8 PM  LOGAN'S ROOM
Logan's Room is a hard rock/metal band from Long Beach, NY. Formed in 2014, has shared the stage with many big names including Adrenaline Mob, Affiance, Tantric, and 40 Below Summer.
Logansroomofficial.bandcamp.com
9 PM  IONIZE
To Ionize = To Create Energy
That is exactly what NY's Ionize does. Charge the room electric. Whether it is their their intense rhythmic live show or heavy energy recordings. Ionize creates moving sound with their unique blend of smooth and heavy.
Ionize create inspiring noise with smart lyrics, universal themes, and mad melody. Ionize yourself.
10 PM  ANAKA
Intense. Brutal. Uncompromising. Just a few words to describe the sound and presence of Brooklyn, New York Metal ensemble AnAkA. Since its inception in late 2000, Peter Pallis (founder, songwriter and originator) of AnAkA has lead the bands ground breaking charge as they've left a blistering mark on the Heavy Metal genre worldwide. AnAkA has opened for such acts as Korn, Avenge Sevenfold, Trivium, Asking Alexandria, Five
Finger Death Punch, Disturbed, Shadows Fall, Otep, Unearth, Ill Nino, Fozzy, and Life of Agony.  AnAkA's skills and success are not only revered in the music scene. In June 2008, ANAKA was given the honor to create the theme music for former World Wrestling Federation Champion The Ultimate Warrior in his return to the ring in Barcelona, Spain.
11 PM  Year of the Locust
Year of the Locust is a Hard Rock / Metal band based out of New York. In 2015 the band released the album entitled "Home" which included the self titled single along with an additional one entitled "The Bottom." Both of which were promoted via music videos world wide as well as coinciding national radio campaigns in every major market in the U.S.
The band had also trekked across America twice in 2015 in all of the major markets in support of those singles. Independently hitting a much broader audience and gaining, not only a reputation for performing flawless shows, but also a much wider fan base. 
One of the tours was in a direct supporting slot for legendary guitarist Jake E. Lee and his band "The Red Dragon Cartel" who also had grown very fond of the band, supporting the guys in every way possible. 
On that tour they met their now permanent drummer Raeshwan Greene. A  native Washington D.C. heavy hitter who stepped in to cover a few gigs initially but eventually proved to be the piece of the puzzle they had always been looking for; Not only to expand the music creatively in ways they couldn't previously but also fine tune their patented sound and introduce a more modern direction and energy for 2016.
Once this line up, comprised of Scot McGiveron (Lead Vox & Guitar), Fred Serrell  (Bass & Vox), Peter Hellers (Vox & Guitar), and Raeshwan Greene (Drums) was complete they immediately started the new writing process... And have since turned out the most innovative & energy driven music the band has produced to date!

---