Friday September 23, 2016 @ 07:30 pm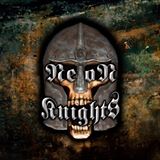 Stainless Leather (wasp), Neon Knights (Dio), and S.M.F (Twisted Sister)
THIS EVENT IS 21 AND OVER
SMF (Twisted Sister) at 8pm
We're a group of accomplished musicians paying homage to one of the greatest Metal groups that came out of Long Island.......
Stainless Leather (WASP) at 9:15pm 
Stainless Leather is a cover band that focuses on all the best metal of the 80s and 90s
NEON KNIGHTS (DIO) at 10:30pm
NEON KNIGHTS - The Epic Tribute to DIO! Performing the very best of Rainbow, Black Sabbath, Dio solo, and Heaven & Hell songs including The Devil You Know material.

---