89 North Music Venue Presents:
Common Ground
Tuesday October 11, 2016
07:00 pm
$5
THIS EVENT IS FOR ALL AGES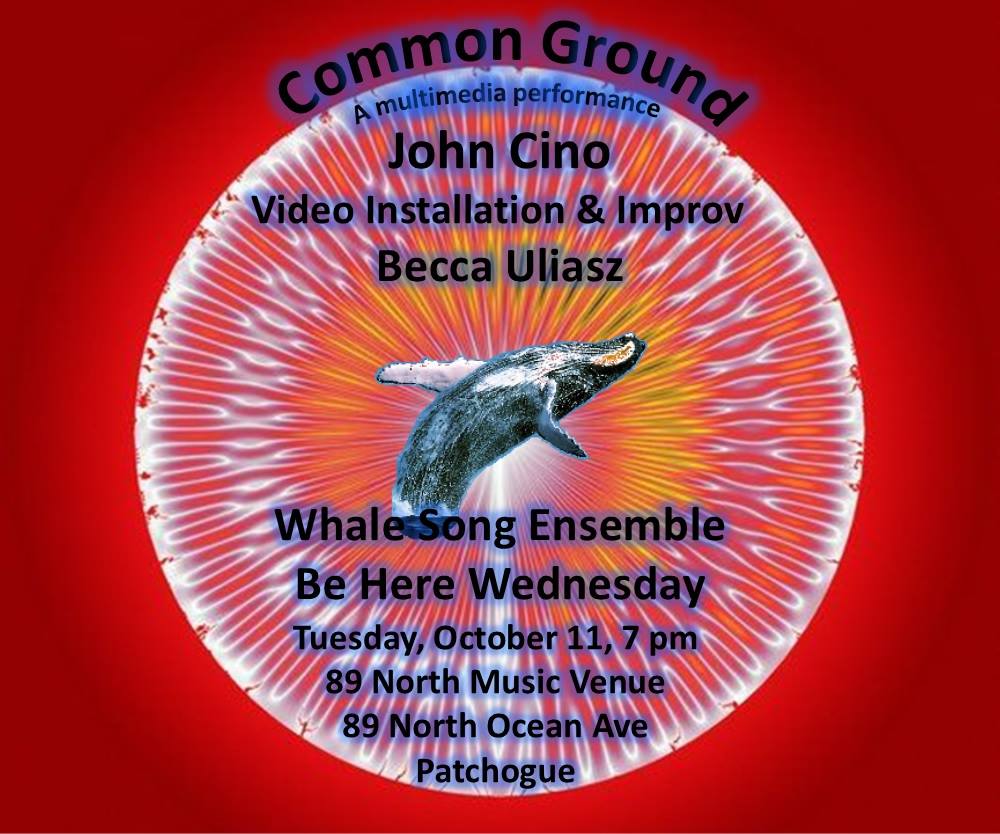 TICKETS AVAILABLE AT THE DOOR FOR THIS SHOW
Common Ground is an interdisciplinary, multimedia performance with a changing cast of musicians, and installations centered around the Whale Song Improv.
The October 11th performance will feature video improvisations by Becca Uliasz in an installation created by Becca and John Cino. Whale Song Improv will be performed by regulars Annie Mac (MacInerny) and Brady Wilkins with bassist Mitch Erdman (Free Grass Union) and vocalists Corey and Sydney Swinson (Soundswell). "Be Here Wednesday" a musical/video collaboration featuring Colin Kasprowicz, Kevin Griffin, Ryan Broderick and Becca Uliasz will follow.
---