Saturday November 12, 2016 @ 07:30 pm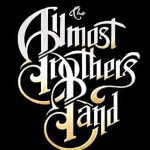 Freebird (Skynyrd Tribute), The Almost Brothers Band (Allman Brothers Tribute)
THIS EVENT IS 21 AND OVER
DOORS OPEN AT 7 PM FOR ADVANCE TICKET HOLDERS
DOORS AT 7:30 PM FOR GENERAL ADMISSION
Freebird - 8:00PM
Paying tribute to one of the greatest bands in Rock & Roll History, and then some...
Entertaining all those who come out to see us. Enjoying watching everyone have a great time dancing, singing and partying along with us.
Hope to see you at one of our upcoming shows. Peace!
The Allmost Brothers Band - 10:00PM
A tribute to the legendary Allman Brothers Band... The Ultimate Allmans Experience
Members: Sean McGrath- Guitar Bob Oven- Vocals, Percussion Dave Losee-Drums Joe Wasserman- Vocals, Keyboards Bruce Dickson-Drums Tom Hooker-Bass Dave Filloramo-Guitar

---
PHOTOS