Wednesday November 23, 2016 @ 07:30 pm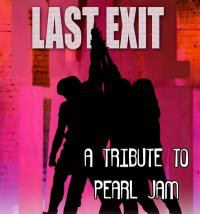 Morning View (Incubus), Monkey Wrench (Foo Fighters), Last Exit (Pearl Jam), Unglued (STP)
THIS EVENT IS 21 AND OVER
Morning View - 8:30PM
Long Island's best damn tribute to the music of Incubus.Our goal as a band is to deliver the best live Incubus experience year round. Incubus has been cranking out hits for years and we want everyone who watches us play to be able to close their eyes and feel as though the real Incubus are right there in their local bar, at their party, or on their stage!
Monkey Wrench - 9:30
Monkey Wrench is a Long Island, NY based band, that performs an incredible replication of one of the world's most popular current rock bands: FOO FIGHTERS!
Last Exit - 10:30PM
New York's LAST EXIT - a tribute to Pearl Jam, has exploded onto the East Coast tribute scene, certainly turning heads, and challenging you to close your eyes and see if it feels like a Pearl Jam show. The members of Last Exit have been playing together for over 13 years offering a chemistry rarely achieved by a tribute band, or any band for that matter. With the new addition of Jim Jackson on the drums, Last Exit is sounding more and more like their favorite band with every show.
We invite you to come and see for yourself!!
Unglued - 11:30PM
Consisting of veteran musicians from the New York music scene, Unglued pays homage to one of the best rock bands of our generation, and strives to bring the ultimate Stone Temple Pilots experience to every performance. Look for us on stage at a venue near you!

---